Urdu Kindergarten worksheets
All these worksheets are divided into 6 packs.
Each pack has 15 pages. You can first click on pack number 1 and download its 15 pages and then download the worksheets from pack 2 and then packs 3, 4, 5, 6, respectively.
 اس کے علاوہ بھی اردو کی ورک شیٹس ہماری ویپ سائٹ سے ڈاؤن لوڈ کی جاسکتی ہیں
in these worksheets, the student can find the correct alphabets and make word and much more
If you like these worksheets. Please comment with your feedback.
If you want these worksheets in an editable file or with your school logo. Contact us: [email protected] or what's app number 00923450554965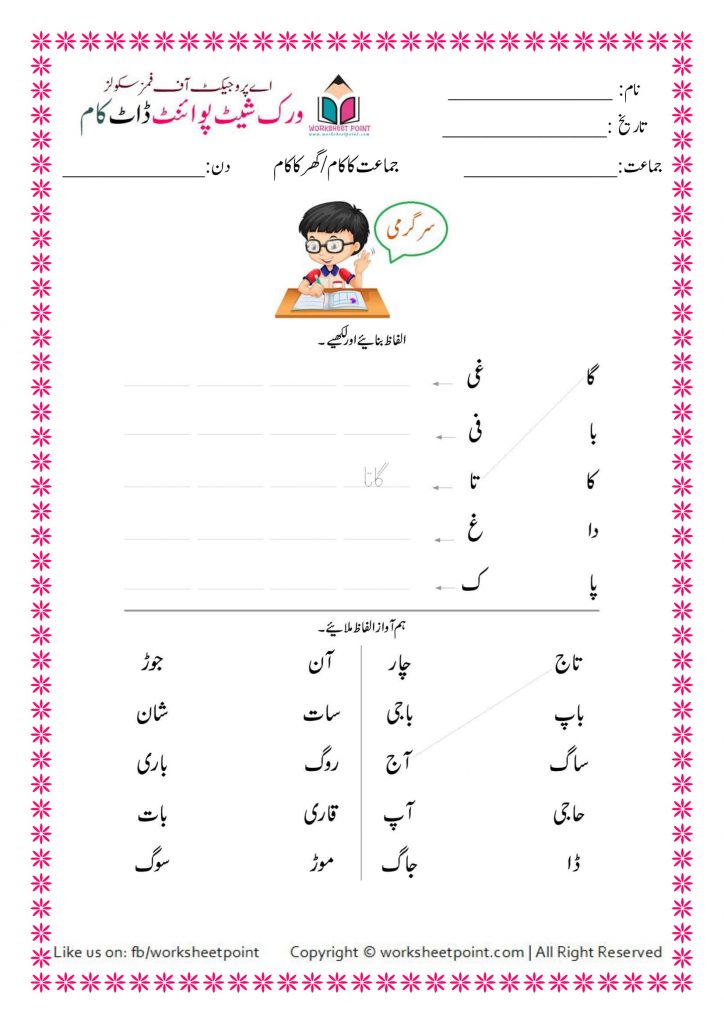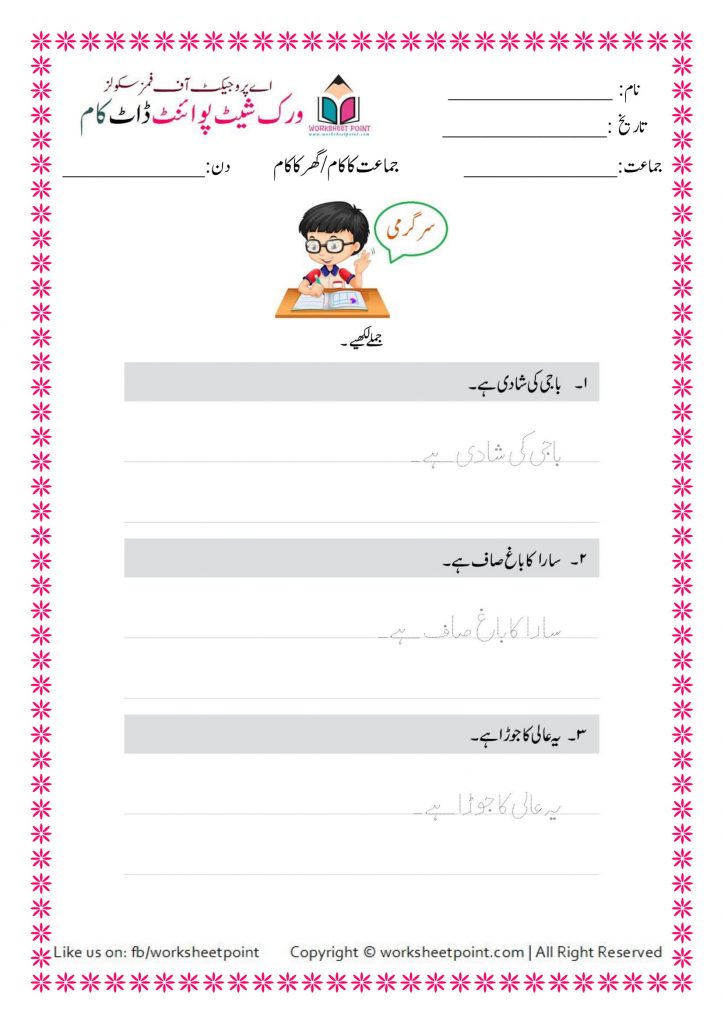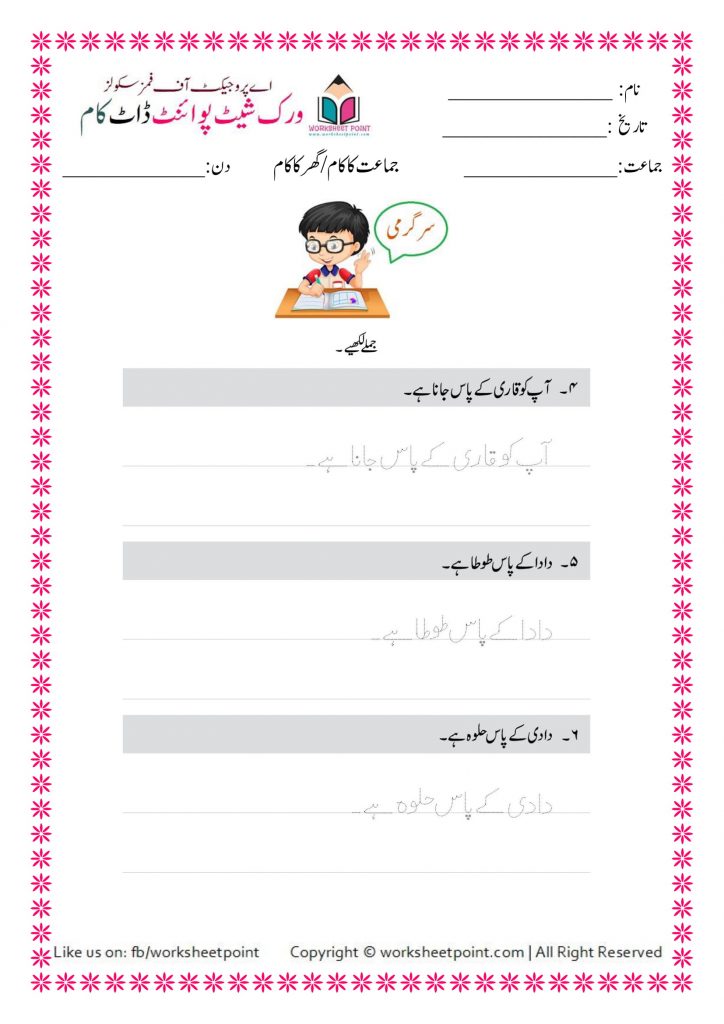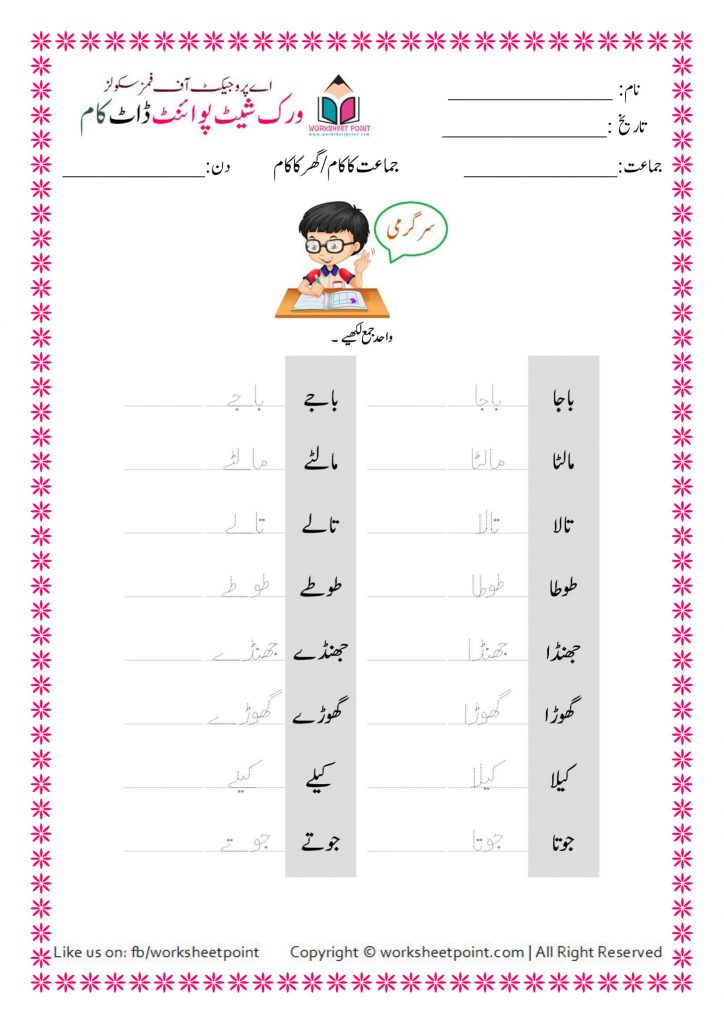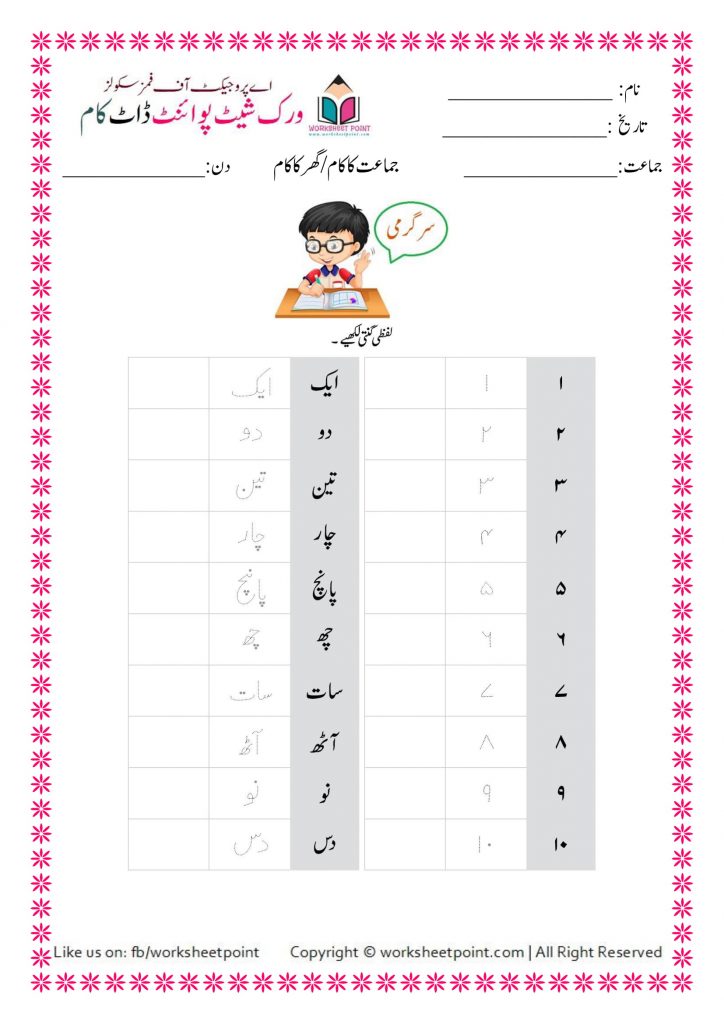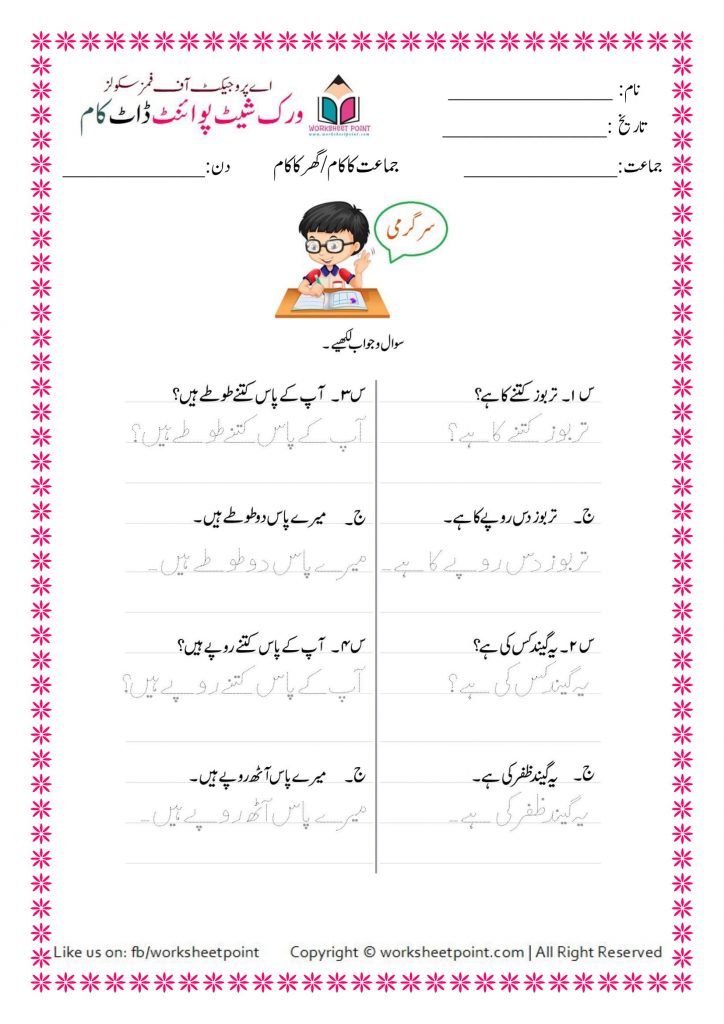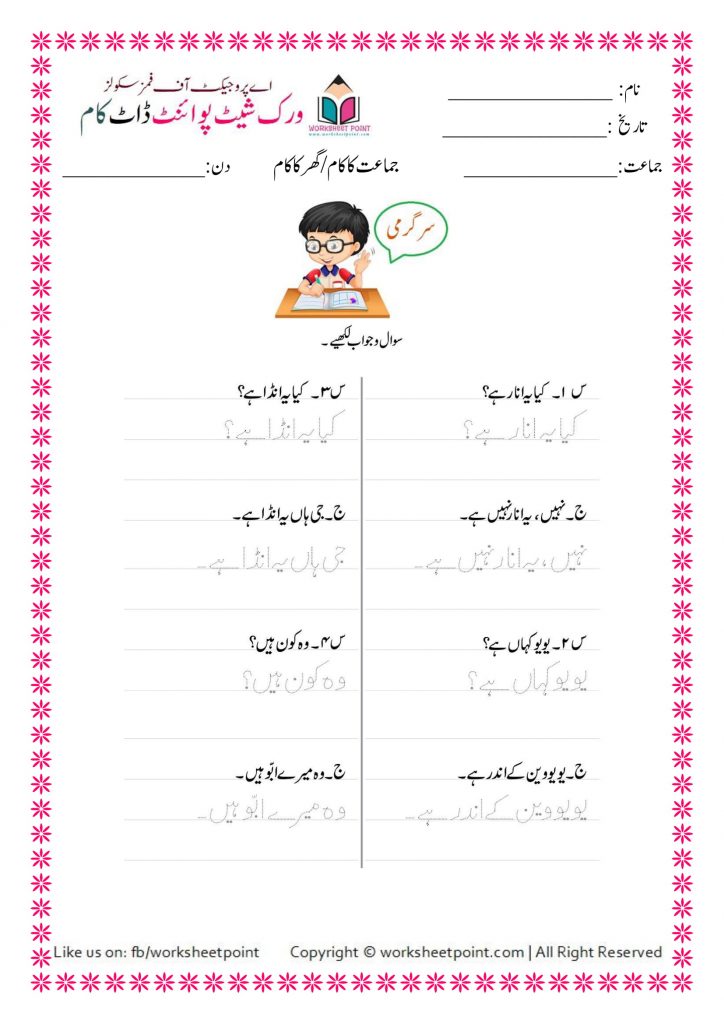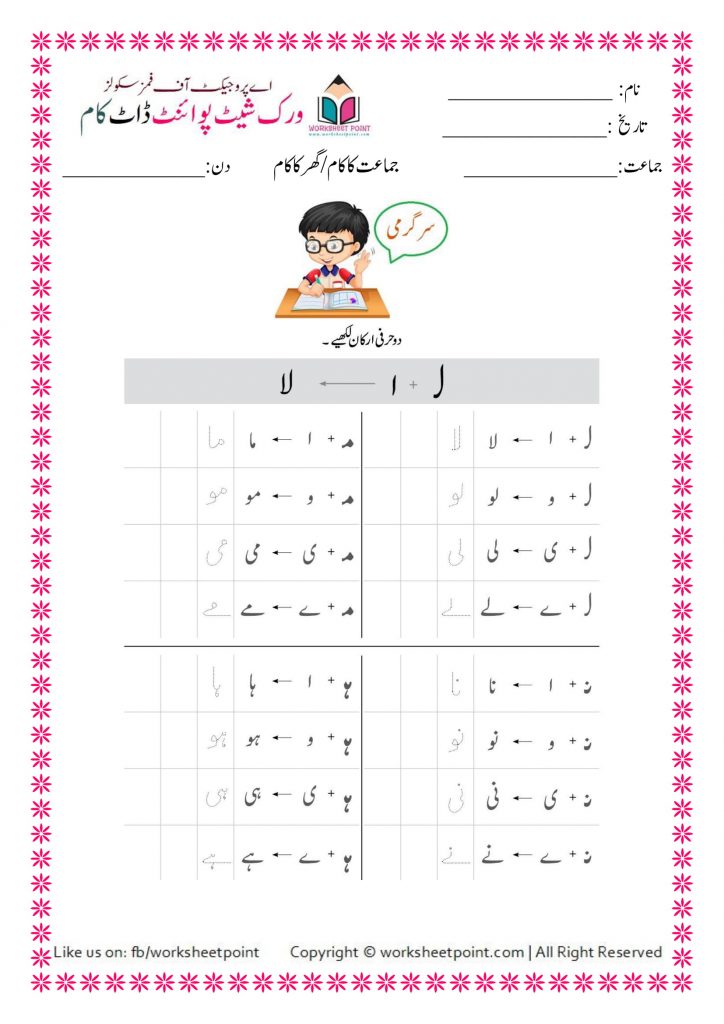 Urdu kindergarten worksheets Pack 4